Introducing Nuon Cloud – The DICOM cloud for medical images and documents
THE DICOM CLOUD FOR MEDICAL PURPOSES: ARCHIVE, VIEW AND SHARE IMAGES AND DOCUMENTS (TELEMEDICINE)
There is no need to install additional software on your computer/mobile device (e.g., plug-ins, ActiveX components).
Secure storage of images and documents – effortless data exchange with multiple distribution groups.
Efficient workflow – optimised for medical applications.
Images available in JPEG format and lossless DICOM quality.
Comprehensive editing, measuring and reporting tools.
Optimised for mobile devices.
Straightforward and intuitive handling.
Already a Nuon Cloud User?
Nuon offers two exciting applications: Nuon Archive and Nuon Share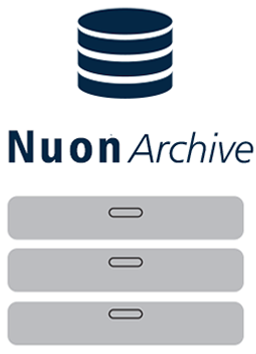 Nuon Archive
Archive transfers and stores DICOM image files from direct sources as well as from PACS (Picture Archiving and Communication Systems). Nuon Archive is cloud-based and the perfect backup for your local database. Once connected to the internet, images stored in the cloud can be viewed at the maximum resolution and quality (DICOM) via the browser-based Nuon View programme and our analysis software dicomPACS®
Nuon Share
Nuon Share is also a communication platform designed for sharing data with external partners (telemedicine). Exchanging images and medical findings with colleagues, specialists and patients is easy with Nuon Share. Recipients will receive an email containing a link to specific files. There is no need to install software locally.
VIEWING ARCHIVED IMAGES AND DOCUMENTS
Images can be viewed directly via our dicomPACS® image management system or with the Nuon View programme. Nuon View is a cross-platform application for all browsers and mobile devices. In addition to image viewing, the program has numerous image processing and measuring functions. Structured templates facilitate writing reports. Using Nuon View requires no local software installation.
Click on your specialty to download the Nuon Cloud brochure:
SECURITY AND DATA PROTECTION
Nuon guarantees secure and cost-effective storage of large quantities of data in the cloud (e.g., DICOM images, documents, attachments). In keeping with highest security standards, your documents are stored and automatically backed up in your Nuon archive. The servers are physically located in Germany and are subject to the German Data Protection Directive. Malware and data loss as a result of hardware failure are problems of the past. The service is scalable, allowing adjustments in storage space as demand fluctuates.